Top 10 Tuesday
Hi y'all! Two posts so far this week, let's see if I can keep it up.
This has always been my favorite post to write. I get to share what's been coming across my computer screen lately that has inspired me.
Whether it's a home, a space in the home, decor, furniture, clothes, shoes, food, etc, I want to share it with you. So, on that note, here we go!
This kitchen feels like it's ready for the 4th of July and I kinda like it!
This Texas home sure is warm and welcoming with its wood and brass lighting. It has the perfect mix of rustic and contemporary.
This foyer and stairs are just beautiful. It's amazing how simple can be so elegant.
This home has so many architectural details that make it a show stopper.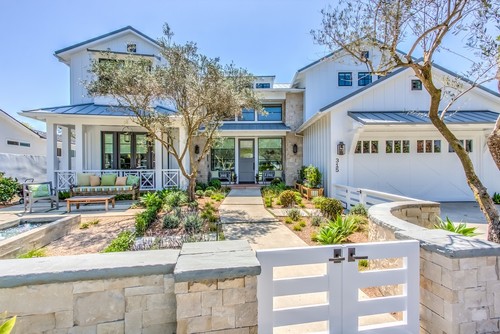 If I had this in my backyard, I would never leave.
I dream of wide hallways like these.
I have to say, I am obsessed with this swing. It is on the pricey side though, sigh.
I just purchased these lights for a project and I'm hoping they are as fabulous in person as they are in this image.
I love this dress and I may have ordered it while posting this post. There's a discount code so I couldn't resist.
And, finally, this Kaftan is perfect for the summer! I love the colors!
That's it y'all. Thanks for dropping in!